How to look good in clothes that feel like you
Trying to figure out what to wear in a photo shoot? A lot of people want to look good, and they want to wear clothes they feel like themselves in, but they don't know how to marry those two ideas together.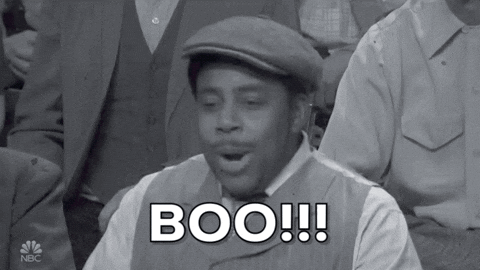 This especially applies when you're figuring out what to wear in a photo shoot, whether it's a branding session, headshot session, or portrait session.
What I'm about to share is something so special, so underrated, so secret, that it's known to give everyone who is blessed with this information the power to turn every article of clothing you touch to GOLD. (Or silver, if that's more your color.)
So, let's get right to the point. Here are my 5 photographer-approved secrets to help you decide what to wear in a photo shoot, no matter how different your body or personality is from everyone else.
Secret 1: Find your body type & what goes with it
---
Ever wonder why an outfit looks SO GOOD on your friend or a mannequin but when you put it on it sags or makes you look lumpy in all the wrong places? That only happens because different outfits complement different body types.
When you know your body type, you have the power to look stunning and powerful every single day. And no, you don't have to ditch your personality or style to do that (more on that in the next steps).
Let's break down the basic body types for men and women.
Here are 5 women's body types:
Apple
Rectangle
Hour glass
Inverted triangle
Pear
(Wanna get granular about it?? Check out the Kibbe body type test)
This article by She Knows helps you figure out which shape you are and what to wear to rock your body (cue JT's "I wanna dance with you" [music emoji].
Here are 5 men's body types:
Trapezoid
Triangle
Inverted triangle
Oval
Rectangle
You can find your shape and what to wear in this article by Real Men Real Style.
Also this needs to be said, and I say it with a ton of love and encouragement: do not feel the need to squeeze into a size that's smaller than what you are. Your body looks phenomenal in the right-fitted outfits, whereas squeezing into a smaller size or something that doesn't complement your shape and can work against you.
There is no one who doesn't look amazing in the right outfit.
Secret 2: Find your right colors and expand your wardrobe with Adobe Color
---
The way to find the hues that make up your own personal rainbow is to know what colors complement your skin tone, which is either cool, warm, or neutral. And no matter what color your skin is, you have undertones that influence if you're warmer, cooler, or neutral.
This influences the colors you look best in.
Here're 2 quick ways to tell where your skin tone lies:
Look at the jewelry you wear. If you look better in silver, your skintone's cooler. If you look better in gold, you're warmer. If you look good in both, you're neutral and can get away with wearing anything (you lucky sonofagun).
Check out your veins. Do they look more green? Then you're warmer. Do they look more blue? Then you're cooler. Can't tell? You're probably neutral.
This will be different for everyone. My own sister has warmer undertones, while I have cooler undertones.
Tools for finding color schemes
---
Once you've determined if you're a warm, cool, or neutral skin tone, a quick Pinterest or Google search will help you find the colors that'll make you pop the most.
This article by Penner's is the best I've come across to figure out which colors suit each skin tone most. (It's written for men but applies to everyone, and also goes into details about your season, too.)
When planning what colors to wear in your branding photo shoot, wear some colors on-brand, and colors that complement your brand colors.

This is where Adobe Color is handy tool. Simply type in your brand colors or hex codes and see what palettes come up. That'll help widen your looks without being off brand, or too on-brand!
Secret 3: Keep your audience in mind so you don't catfish them
---
This is the step where you decide whether to go with the grain or stand boldly against it 🌾🌾
The last thing we want to do is catfish someone (especially if you've seen Clickbait). So make sure you show up to your branding or headshot session wearing what your clients or team would normally see you in.

This'll help them identify you if you're meeting in person for the first time. Even though it's small, anything you can do to make their life easier and take their anxieties away (even social anxieties unrelated to your product or service) will turn them into a huge fan.
With the nature of jobs today, what you wear will look different for everyone.


Small business owner who makes your own rules and your clients see you in casual wear? Go with a casual-dressy outfit.
Speaker who gives talks in a fitted suit? Go with that. Speaks in casual clothes? You got the idea.
In the business world? Slacks and a blazer might be great, or a solid-colored blouse. Some kind of business casual.
Secret 4: You're leaving a lot of money on the table if you leave out your personality
---
So all of these secrets are to serve as inspiration, and only YOU can decide what you feel good in, and what you want to tell about yourself and your brand through your wardrobe.
Does that maybe mean wearing your favorite band tee? Yes, even under a blazer to keep it casual-professional.
Does that maybe mean wearing bold patterns? Yes—just keep them simple so you don't get lost in the busy-ness of them (unless, of course, that's a staple for you).
Write out the things that are a backbone in showing off your personality through your clothing, and experiment with how you can wear them in your photo shoot, in both subtle and not-so-subtle ways.
Tattoos
Bracelets
Band tees
Ponytails
Red lipstick
Leather jacket
Whatever it is, don't leave it out and miss the opportunity for the perfect ice breaker. That'll help you win people's hearts over, which will make them like you more, which will give you a better chance at the job, the sale, the whatever.
Secret 5: My never-leave-the-house-without-these tips
---
Fashion is meant to be fun, and we want it to add to your photographs rather than distract or take away from them. Here are some fundamental guidelines I give my clients for their shoots:
Darker colors are more slimming than lighter colors if you're worried about that
Avoid highlighter yellows, oranges, and greens at all costs. They're super distracting and make your skin glow, and not in a good way
If you want to add some personality to your photos, patterns go a long way. However, you want them to enhance your headshot, not distract from it, so wear patterns as accents (ex: under a solid-colored jacket or as a tie), or go with large, simple ones. (Unless, of course, that's your brand)
Wear layers and pants with pockets so you have somewhere to put your hands when you don't know what to do with them

Need more visuals? These Pinterest boards will help you decide what to wear in your next photo shoot.
---
My team and I curated two Pinterest boards based on the looks we see my clients slay in.

We've got ideas for colorful brands, luxury brands, outdoor brands, boho brands…TONS. And they keep growing.

Check 'em out, find a look that suits you, and create your own outfit using the 5 secrets above! But before you do that, I have to be honest…

…Not feeling confident in your wardrobe can make you put off the photoshoot you know will help grow your business. The one that'll help you see yourself as the real deal and step into your bigger vision for yourself and your business.
So I want to take some of that pressure off you.
When you work with me on your branding session, we put together a style guide specifically for you so it fits seamlessly into your brand design, and you feel confident, and you look immaculate.
Our goal is to push you to find what fits YOU best. To completely own your confidence and power, wearing clothes that make you come alive and are aligned with the message that you're carrying to the world.
Ready to take the first step? Schedule a video chat to talk about your branding photo shoot with Lauren here.
Access the Pinterest boards here:


And don't leave without your free planning tool 😘
Ta ta for now!
Lauren
Look. Photos are just awkward. Period. It's not you. That's why my photo sessions are built around putting you in your comfort zone so you can show up like your real self and get in front of the people you really want to be working with.
_______
Lauren is an international Philadelphia branding photographer and headshot photographer serving Philadelphia, York PA, Baltimore, and worldwide. Need some help planning your branding photos? Use this free brand photography planning tool that'll help you plan with your end goal in mind.